Here is our u/s from today. Notice anything unusual?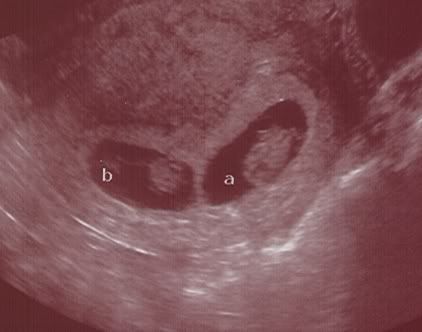 If you guessed twins you are absolutely right =-) !!!
They are both doing really well and are right on track, Praise the Lord!!! Thanks to all our friends and family for surrounding these little ones with your prayers, we are incredibly blessed!!!